Personal Revival Retreats
Are you looking for a place to get away from distractions and soak in God's presence "that times of refreshing may come from the presence of the Lord" (Acts 3:19)?
We invite you to join us in Selma, AL to be a part of the anointing and revival that God is pouring out for His people. You can create your own personal revival retreat.  There are services and ministry available 6 days a week that you can participate in as you would like.
You may want to come before an event or stay afterwards or just come for a few days as your schedule allows.
Check Upcoming Events for
Conferences
Training
Generational Eucharists
Lazarus Weekends
Other Events of Interest in Selma
A Testimony of a Personal Revival Retreat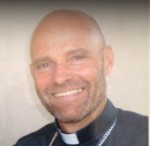 by Mark Finley – Meridian, Idaho
My wife and I went down to Christ the King, in Selma, Alabama after the North American Convocation in Olathe, Kansas this past July. We had prearranged this so we could spend a full week there on a personal directed retreat and receive personal ministry.
We arrived on Saturday night, got a bit settled in and the following morning attended the Sunday Eucharistic celebration. Beginning Monday morning we met with Craig Stull and his wife, T. C., and there began the process of going through an in-depth inner healing process that also involves a generational healing Eucharist. This lasted through Wednesday and was tremendous!
Let me explain…there are 'things', 'atmospheres,' if you will, that become familiar to us and create strongholds. As these get exposed, get unraveled, get removed, get replaced with the Lord's truth, His Kingdom and a stabilizing of our identity of who we are in Christ — everything changes.
I have struggled with guilt and shame throughout my life. This was healed!
I have wrestled with a lot of anxieties – which many people do in certain areas of their life for a variety of reasons. Indeed, some of this is just life. This also was healed.
The healing process we were involved in was not only the healing of memories, traumas, generational "stuff", deliverances, but we also received counsel on how to 'walk things out.' We received prophetic words, 'kairos' moments if you will (which each of us received, and they were right on!); and learned how to write out things (if one is not familiar with journaling) in a way that is freeing and not simply being introspective via 'belly-button-gazing.'
Recalling how the Lord prepared us for this. We have seen His hand in everything that happened. We were encouraged to read certain books in preparation for coming down and that proved to be very prophetic. We were also encouraged to either read or listen to the daily devotional and other teachings, via Aslan Roars, by Chuck Jones. They have been a means of sustaining and deepening all the healing the Lord poured into our lives.
Furthermore… the inner healing I received via the Lazarus Ministries with Craig and his wife T. C. was incredible and the care that they showed us was just simply amazing. They were available to us throughout our stay there. They continue to be available to us. That is unprecedented!
Noon Eucharist (Prophetic Healing Service)
There is also a noon Eucharist every weekday led by Chuck Jones, unless of course he is out of town doing ministry elsewhere. Many of the parishioners of Christ the King attend these daily Eucharists, as well as, persons from around town who are not directly affiliated with Christ the King. There is an opportunity to receive personal ministry in any area of one's life for all who are in attendance at these daily celebrations. We attended every day we were there. It was amazing!
The teaching and ministry of Chuck Jones is incredible. He is sensitive to the Lord as he moves in the prophetic, counseling, and healing is life changing and the Lord has anointed him to encourage and release the community at Christ the King in being able to minister via the gifts of the Holy Spirit to all who come. (He even pushed me out of the nest a bit at a couple of the noon Eucharists to operate prophetically. It became a teachable and freeing moment for me. Wow!) The community there makes you feel at home and as though you are truly a part of them. All of this fosters and perpetuates healing.
Also since we were there in the summer, Christ the King church was opened every morning and remained so throughout the day for anyone wanting to come spend time in prayer. There was music playing in the background. It was inspirational. It was anointed. We spent many hours in the church every day while we were there. It was fabulous!
I have been a priest for almost thirty years. I have been in the Charismatic Episcopal Church for seventeen years. I have always been aware of the need for personal, private, directed retreats. When I was ordained, I was encouraged to do some kind of personal educational renewal and a private retreat every year! It is a wise thing to try to do one yearly. It is a wise thing for clergy to do. It's a wise thing for the laity to do this. It is part of our Christian heritage.
I would encourage anyone who has never done one to consider doing one in Selma, AL at Christ the King. They are set up to do it. It is phenomenal! I would encourage anyone who has done a private directed retreat to consider doing their next one at Christ the King. I assure you that you will not be disappointed. It is heartfelt how they are able to accommodate anyone who has an interest in doing this. One could go for a few days, for a week or more.
Having an opportunity for going through the Lazarus Ministries, daily Eucharist, daily extended prayer times, receiving personal ministry – why would anyone not want to do this? You will be refreshed. You will receive an impartation for renewal. You will catch the fire for revival!
On a personal note:
I have, as alluded above, been on many retreats through the years, but this experience for us has far surpassed anything I have ever attended in my entire life. The personal ministry, the many healings, the opportunity for dialogue, the fellowship, the care, counsel and comfort we received has been life changing.
We will be going back, and soon!