Moving in the Gifts of the Holy Spirit Conference
October 18 @ 6:30 pm

-

October 20 @ 10:00 pm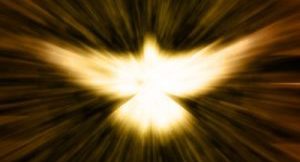 Come, explore your gifts and learn how to steward them well!!
OCTOBER 18-20, 2017 in Selma, Alabama Chuck Jones and others will be teaching, training, activating and giving us opportunities to explore the supernatural gifts of the Holy Spirit that we all have.  Everyone gets to "play"!

Registration:
Wednesday 6:30 pm
Session times:
Wednesday
7:00 pm
Thursday and Friday
9:30 am
12:00 pm Noon Eucharist
2:30 pm
7:00 pm
Evening services will begin with a time of praise and worship and offerings will be taken to help offset the costs.
Nursery for children 0-5 years will be provided in the evenings only and registration is required.
Area hotels:
Holiday Inn – 334-874-1000
Quality Inn – 334-874-8600
Hampton Inn – 334-876-9995
Comfort Inn – 334-875-5700
Luxury Inn & Suites (next to the church) – 334-872-0014 (Ask for the CTK rate)
This event is free but registration is needed in order that we may serve you better.