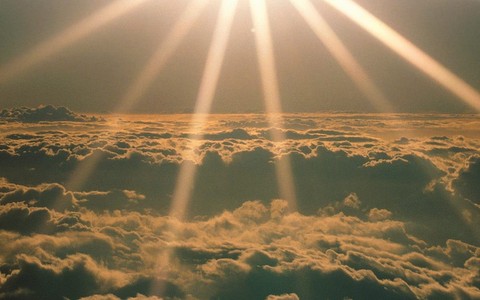 Kentucky Update. 3/24/12
Developer pitches in to help Cedar Brook tornado victims
by Johnny Archer
WHAS11.com
Posted on March 24, 2012 at 5:01 PM
Related:
Highview neighborhood cleaning up after unexpected EF1 tornado hits
Tornado Watch canceled, storms move out of entire viewing area
Gallery
SEE ALL 12 PHOTOS »
(WHAS11) — This house was once two stories high until a tornado knocked it down to one.
It was a storm residents didn't know was coming.
"The sun was shining like moments before. Then one roar of thunder and then bam it was here."
That's how one resident in the Cedar Brook subdivision described the tornado just before it damaged her home on Friday in southeast Jefferson County.
"All I saw the wind coming at us and everything was flying in every direction," said one woman who didn't want to be identified. Her family had been living in their house for eight weeks until the tornado hit Friday afternoon.
She says the chaos lasted for a minute. When it was over, their roof was damaged, windows broken and even a branch penetrated through one wall and into another.
Fifteen minutes after the storm, helping hands arrived.
"We developed the whole subdivision and we built the whole subdivision, we know all the people well," said Mike Monsour of Monsour Builders. "So we felt like we needed to do what we could to help them."
They say they boarded up windows and put tarps on roofs to seven houses, like Alvira Alvarez's.
She was at home with her four year old and newborn when the tornado hit.
"It's comforting to know you have places to go and people who care to look after you. Especially the builders," said Alvarez. "You think once the warranty in over they are out of your hair, but it was wonderful that they came back to help us."
Developer pitches in to help Cedar Brook tornado victims by Johnny Archer WHAS11.com Posted on March 24, 2012 at 5:01 PM Related: Highview neighborhood cleaning up after unexpected EF1 tornado hits Tornado Watch canceled, storms move out of entire viewing area Gallery SEE ALL 12 PHOTOS » (WHAS11) -- This house was once two stories high until a tornado knocked it down to one. It was a storm residents didn't know was coming. "The sun was shining like moments before. Then one roar of thunder and then bam it was here." That's how one resident in the Cedar Brook subdivision described the tornado just before it damaged her home on Friday in southeast Jefferson County. "All I saw the wind coming at us and everything was flying in every direction," said one woman who didn't want to be identified. Her family had been living in their house for eight weeks until the tornado hit Friday afternoon. She says the chaos lasted for a minute. When it was over, their roof was damaged, windows broken and even a branch penetrated through one wall and into another. Fifteen minutes after the storm, helping hands arrived. "We developed the whole subdivision and we built the whole subdivision, we know all the people well," said Mike Monsour of Monsour Builders. "So we felt like we needed to do what we could to help them." They say they boarded up windows and put tarps on roofs to seven houses, like Alvira Alvarez's. She was at home with her four year old and newborn when the tornado hit. "It's comforting to know you have places to go and people who care to look after you. Especially the builders," said Alvarez. "You think once the warranty in over they are out of your hair, but it was wonderful that they came back to help us."