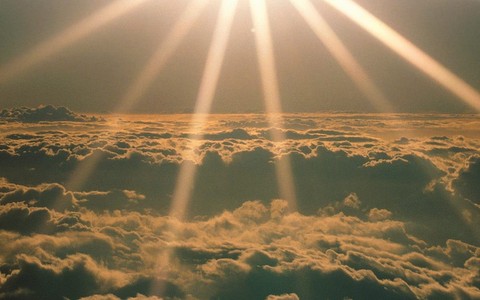 Spain (update) 7/12/12
This happened tonight about 2 blocks from where I was. It was a huge national event. There were dozens and dozens of swat teams. Helicopters were above and the inner city was shut down. This was the sign. I will share later the prophetic significance. I was in the inner city having out door dinner at the huge Plaza Mayor. It all happened around us. Amazing stuff.
Clashes at Madrid miners' protest
More Sharing ServicesShare | Share on twitter Share on facebook Share on email Share on print
Clashes at Madrid miners' protest
By: AAP | Latest International News | Thursday July 12 2012 8:55
Protesters have thrown rocks and firecrackers at riot police who beat them with batons and fired rubber bullets in a protest by crisis-hit coal miners in the Spanish capital.
Clashes between young protesters and charging police resulted in 23 light injuries, emergency services officials said, as frustration driven by Spain's recession and worsening financial woes boiled over.
During a protest march on Wednesday tens of thousands strong, a band of demonstrators hailed down firecrackers, glass bottles and rocks on riot police who protected themselves with their shields, AFP correspondents witnessed.
Police could be seen chasing protesters, seizing and beating some with their batons and firing rubber bullets in the air to disperse others as the march reached the tightly-guarded industry ministry in northern Madrid.
Five people were arrested, police said.
The injured included 12 demonstrators, six police, three onlookers and two journalists.
Nearby, another group of protesters outside Real Madrid's Bernabeu football stadium was seen throwing stones and drinks cans at riot police. Police charged and detained one of them.
"Traitors," yelled protesters. "Shame, shame!"
Hundreds of miners who had hiked more than 400 kilometres over two weeks from northern coal regions were joined by masses of workers from other sectors, the vast majority of them peaceful.
A vast crowd had also filed through central Madrid in an overnight protest as sympathisers, angered by budget cuts and labour reforms, lined the streets cheering to welcome the miners who walked with their helmet lights shining.
Violent clashes had already broken out between miners and police in weeks of protests in northern mining towns over Madrid's decision to slash coal industry subsidies this year to 111 million euros ($A134.27 million) from 301 million euros last year.
Unions say the cuts will destroy coal mining, which relies on state aid to compete with cheaper imports, and threaten the jobs of around some 30,000 people directly and indirectly employed by the sector, including 8000 coal miners.
"It's the death of the mines, the coal mining areas and all the villages," said Rafael Blanco, 43, a miner from Asturias who took early retirement.
As the miners rallied, Rajoy announced to parliament a new 65-billion-euro austerity package to rein in spiralling debt, including a rise in value added sales tax.
Vicente Nunez, a 42-year-old steel worker, came from Asturias with a group in black T-shirts and the light blue flag of his home region to support the miners.
"We work in the metal industry. It is all a chain, we all depend on each other," Nunez said.
"I have never seen a situation like this. We had crises in 92 and 98 but this time there is no future, no solutions," he said. "This schism in society is going to get bigger, more conflictual."
Photo: Getty Images
This happened tonight about 2 blocks from where I was. It was a huge national event. There were dozens and dozens of swat teams. Helicopters were above and the inner city was shut down. This was the sign. I will share later the prophetic significance. I was in the inner city having out door dinner at the huge Plaza Mayor. It all happened around us. Amazing stuff. Clashes at Madrid miners' protest More Sharing ServicesShare | Share on twitter Share on facebook Share on email Share on print Clashes at Madrid miners' protest By: AAP | Latest International News | Thursday July 12 2012 8:55 Protesters have thrown rocks and firecrackers at riot police who beat them with batons and fired rubber bullets in a protest by crisis-hit coal miners in the Spanish capital. Clashes between young protesters and charging police resulted in 23 light injuries, emergency services officials said, as frustration driven by Spain's recession and worsening financial woes boiled over. During a protest march on Wednesday tens of thousands strong, a band of demonstrators hailed down firecrackers, glass bottles and rocks on riot police who protected themselves with their shields, AFP correspondents witnessed. Police could be seen chasing protesters, seizing and beating some with their batons and firing rubber bullets in the air to disperse others as the march reached the tightly-guarded industry ministry in northern Madrid. Five people were arrested, police said. The injured included 12 demonstrators, six police, three onlookers and two journalists. Nearby, another group of protesters outside Real Madrid's Bernabeu football stadium was seen throwing stones and drinks cans at riot police. Police charged and detained one of them. "Traitors," yelled protesters. "Shame, shame!" Hundreds of miners who had hiked more than 400 kilometres over two weeks from northern coal regions were joined by masses of workers from other sectors, the vast majority of them peaceful. A vast crowd had also filed through central Madrid in an overnight protest as sympathisers, angered by budget cuts and labour reforms, lined the streets cheering to welcome the miners who walked with their helmet lights shining. Violent clashes had already broken out between miners and police in weeks of protests in northern mining towns over Madrid's decision to slash coal industry subsidies this year to 111 million euros ($A134.27 million) from 301 million euros last year. Unions say the cuts will destroy coal mining, which relies on state aid to compete with cheaper imports, and threaten the jobs of around some 30,000 people directly and indirectly employed by the sector, including 8000 coal miners. "It's the death of the mines, the coal mining areas and all the villages," said Rafael Blanco, 43, a miner from Asturias who took early retirement. As the miners rallied, Rajoy announced to parliament a new 65-billion-euro austerity package to rein in spiralling debt, including a rise in value added sales tax. Vicente Nunez, a 42-year-old steel worker, came from Asturias with a group in black T-shirts and the light blue flag of his home region to support the miners. "We work in the metal industry. It is all a chain, we all depend on each other," Nunez said. "I have never seen a situation like this. We had crises in 92 and 98 but this time there is no future, no solutions," he said. "This schism in society is going to get bigger, more conflictual." Photo: Getty Images