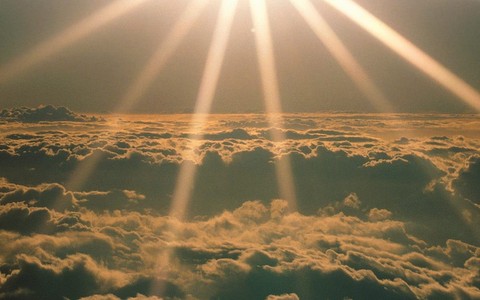 Landing 5/25/15
Even though I didn't post this on Aslan, I shared in a public service that I saw in a vision a plane with a landing issue. I believe what I saw was this flight being escorted to land in light of the threat. I believe that there will also be another plane that will need our prayers to land safely. I believe this second one will be more mechanical or weather related. Even though we may not be aware when this second event happens, we can go ahead and sow into the situation with our prayers, before it happens, possibly altering events and lives.
THIS IS A FOX NEWS REPORT:
US fighter jets escort Air France flight to New York after reported threat
DEVELOPING: U.S. fighter jets escorted Monday an Air France jet to New York's John F. Kennedy Airport after an anonymous threat, WABC reported.
Flight 22, which departed Charles de Gaulle in Paris, land at a secure location at the New York airport. Details of the reported threat were not immediately clear.