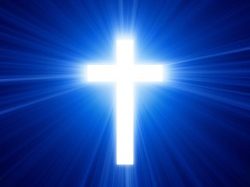 Invitation from Bsp. Chuck Jones
We have an Aslan Roars conference in Selma on March 14-16, 2018 and it is about being in Christ.
I think Being IN CHRIST is the most important subject that we can study together.  To understand what it means to be in Christ is to understand your identity and your destiny.  Those are the two most foundational things you will ever need to know to be able to walk out your Christian life victoriously and fruitfully.  It's a term that is used so many times in the New Testament; Paul uses it more than any other phrase. It really is the theme of the New Testament; our union with Christ and all that is ours in Him because of the finished work of Jesus.
I believe of all the conferences we have done, it is the most significant, life-changing, and foundational.  So, I just encourage you to make whatever arrangements are necessary to come and spend a few days with us here in Selma.
For more details, go to AslanRoars.org/events or click the button below.