Lazarus Weekend Winter 2018
February 1 @ 7:00 pm

-

February 4 @ 12:00 pm
Event Navigation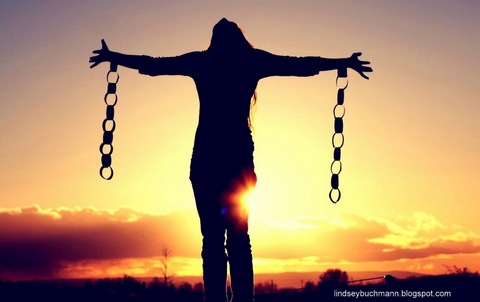 This weekend is full.  Now accepting applications for August 2-5, 2018.
If you are interested in being a participant in a Lazarus Weekend, download the information and application form and mail it in with your fee to begin the application process.
Lazarus Weekends were developed as a way to help people get past the obstacles that block their spiritual and emotional growth. Once these obstacles are removed, people are able to experience personal revival and enter into Christ-like ministry with more freedom and power. They are led by Chuck Jones in collaboration with 60 or more people from Christ the King and other churches.  They are held at Christ the King in Selma, AL.
What exactly is a Lazarus Weekend?
In John 11:38-44; 12:1-2, we have a beautiful picture of healing, freedom and wholeness in the life of a believer. Jesus came to Lazarus and called him forth out of death into life. As an act of grace, Jesus restored to him the life he had lost. Even though he was alive, Lazarus was unable to fully enjoy the life he possessed for he was bound by grave clothes. These clothes were remnants of his death experience and they limited his freedom and quality of life. This was not Jesus' desire. He had not restored Lazarus to life only to see him struggle under the bondage of grave clothes. Jesus intended Lazarus to be free, not just alive. It was only after Jesus ordered the grave clothes removed that Lazarus was able to freely live. Only then was he able to see Jesus clearly, rest in His presence, and enjoy His fellowship.
Like Lazarus, every Christian has been restored to life. Also like Lazarus, all of us come into the new Christian life still bound up by the grave clothes of the past. These can be emotional wounds (caused by others, trauma, etc…), unrepentant sin, unforgiveness, demonic oppression, etc. Only as these grave clothes are removed can the Christian experiential enjoy the resurrection life he possesses.
The Lazarus Weekend is the Body of Christ, by the power of the Holy Spirit, removing from each other the grave clothes that keep us from walking in the fullness of Christ. It is not an end in itself; it is simply the removing of barriers in our lives that hinder the life of Christ from coming forth in and through us. God has called us to walk in His Spirit all the days of our lives. This weekend is intended to aid in removing those things that hinder you from freely walking with Christ.
What happens during the weekend?
The weekend is designed so that each participant receives a personal prayer time with at team of 2 to 4 people with a heart to minister deliverance and inner healing. The ministry begins on a Thursday evening with worship and teaching. Friday breakfast is followed by morning and afternoon teaching with lunch served. That evening participants and those ministering have supper together, and then worship with prayer ministry. Saturday after breakfast, each participant goes to a separate room where they receive their individual prayer counseling. Around 4:30 everyone gathers together in the church for worship and Communion. The Sunday Morning Service is the final session designed to bring to a conclusion all God has done.
Prior to the weekend, participants receive a Confidential Profile which helps them identify the things that may be obstacles in their life and provides information to the prayer team who will be ministering to them during the weekend. The profile is kept in absolute confidence and is destroyed after the prayer session.
How can I be a participant?
Lazarus Weekends are held twice a year, one in February and one in August.  It takes 60+ people to minister to just 15 individuals. The number of participants that can attend is kept small in order for very individualized ministry to take place and an application signed by your pastor and registration fee are required.
If you are interested in being a participant in a Lazarus Weekend, download the information and application form and mail it in with your fee to begin the application process.