School of Prophets
May 15, 2014 @ 9:30 am

-

May 17, 2014 @ 12:00 pm
Event Navigation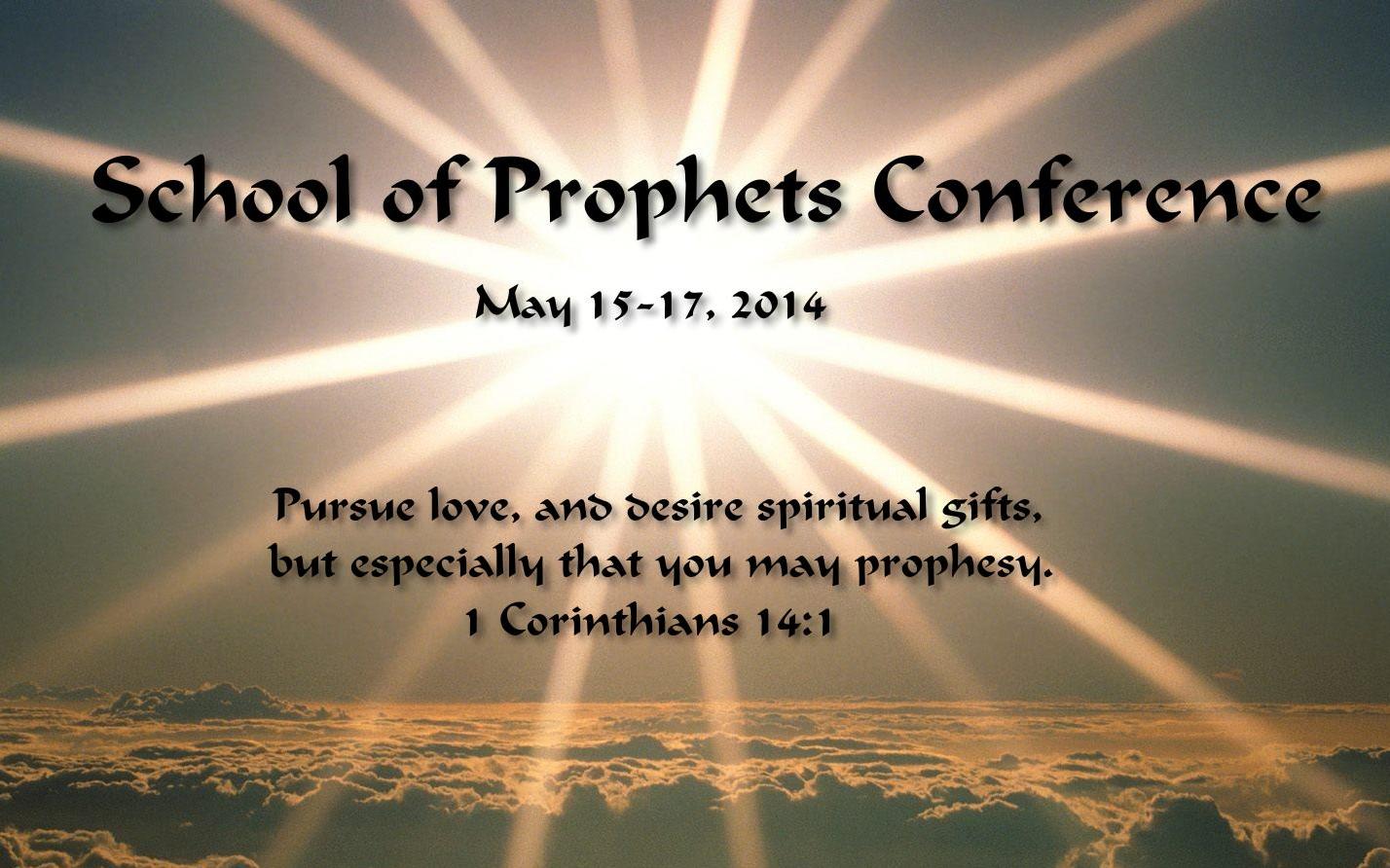 ARCHBISHOP CHUCK JONES INVITES YOU TO JOIN HIM AT


The Lord loves to give gifts to his children.  As it states in 1 Cor. 14, desire earnestly to prophesy.  Why?  The prophetic builds up the body, gives comfort and encouragement to those who are in need and proclaims on earth what is in heaven.
This conference will address the subject of the prophetic in a way that will honor spiritual leadership and equip people to move in their prophetic calling with maturity, holiness and power while in submission to authority.  Igniting revival both personally and corporately will be a highlighted topic.
Keynote speakers:
Chuck Jones
Archbishop at CTK, Selma
Jason Hooper
Pastor at King's Way Church, Birmingham
Cathedral Ministry Team
What can you expect to encounter at the School of Prophets?
Teaching
Training
Imparting
Releasing into the prophetic
Experiencing the supernatural
During these three days our plan is to impart to you the following:
Intro into the Prophetic
Importance of the Prophetic Etiquette
Life in the Secret Place
Hearing God
How the Prophetic Comes
Submission
Impartation Service
Format to include:
Teaching
Q & A
Worship
Prayer & Prophetic Ministry
Join us in discovering this gift of the Holy Spirit.
There is no cost to attend this conference. There will be an opportunity for offerings at each evening service to help offset some of our costs.
Session times: 
Thursday and Friday
9:30 am – 12:00 pm
2:30 pm –   4:00 pm
7:00 pm –   9:00 pm
Saturday
10:00 am – 12:00 pm
Evening services will begin with a time of praise and worship.
Hotels offering special rates:
Holiday Inn – 334-874-1000 – $99/night – group School of Prophets
Quality Inn – 334-874-8600 – $62/night – group Christ the King
Other area hotels:
Hampton Inn – 334-876-9995
Comfort Inn – 334-875-5700
Luxury Inn & Suites (formerly Days Inn) – 334-872-0014
Have questions?  Email events.ctkselma@gmail.com or go to www.ctkselma.com for more details.