Being IN CHRIST: Breakthrough for Your Life and Ministry
March 14 @ 6:30 pm

-

March 16 @ 10:00 pm

Free
Event Navigation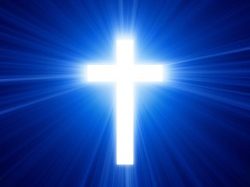 To understand what it mean to be IN CHRIST is to understand your identity and your destiny! Those are the two most foundational things you will ever need to know in order to walk out your Christian life victoriously and fruitfully.
Being IN CHRIST is the most important subject that we can study together. It's a term that is used so many times in the New Testament; Paul uses it more than any other phrase. It really is the theme of the New Testament; our union with Christ and all that is ours in Him because of the finished work of Jesus.
How does my union with Christ, being IN CHRIST, make a difference in my daily life?  Does it make a difference in how I minister to others?
We invite you to join us at Christ The King in Selma, Alabama for 3 evenings and 2 full days of teaching that will help us answer those questions and more about our supernatural life in union with Christ.
Come, breakthough into the reality that you are IN CHRIST…and that makes all the difference in how you experience daily life and how you minister the life of Christ to others.
"I believe of all the conferences we have done, it is the most significant, life-changing, and foundational.  So, I just encourage you to make whatever arrangements are necessary to come an spend a few days with us here in Selma."  Chuck Jones
SPEAKERS
Archbishop Chuck Jones
Cn. Glenn Davis
SCHEDULE
Registration:
Wednesday 6:30 pm
Session times:
Wednesday
7:00 pm
Thursday and Friday
9:30 am
12:00 pm Noon Eucharist
2:30 pm
7:00 pm
Evening services will begin with a time of praise & worship and a love offering will be taken.
Nursery for children 0-5 years will be provided in the evenings but please register in advance.
This event is free but registration is needed in order that we may serve you better.

.
Area hotels:
Holiday Inn – 334-874-1000
Hampton Inn – 334-876-9995
Budget options:
Luxury Inn & Suites (next to the church) – 334-872-0014 (Ask for the CTK rate)
Comfort Inn – 334-875-5700
Quality Inn – 334-874-8600